'Gurrumul' screening celebrates National Reconciliation Week
On Wednesday 29 May, Therapy Focus staff, customers and the wider community attended a special sold-out screening of the film 'Gurrumul' in recognition of National Reconciliation Week (27 May – 3 June).
The film pays homage to the life of indigenous artist, Geoffrey Gurrumul Yunupingu, who was blind from birth and and went on to become one of the most important and acclaimed voices to ever come out of Australia.
His 2008 breakthrough album 'Gurrumul' brought him to a crossroads as audiences and artists around the world began to embrace his music, which was inspired by his community and country on Elcho Island in far North East Arnhem Land.
Therapy Focus CEO, Angelena Fixter, said that the screening was a fitting way to honour National Reconciliation Week.
"As we know, Aboriginal and Torres Strait Islander peoples have long used storytelling to keep culture alive and celebrate thousands of years of life in this amazing land. It seemed fitting that we honour this tradition of storytelling by hosting a community event which shares the story of one of our greatest indigenous artists."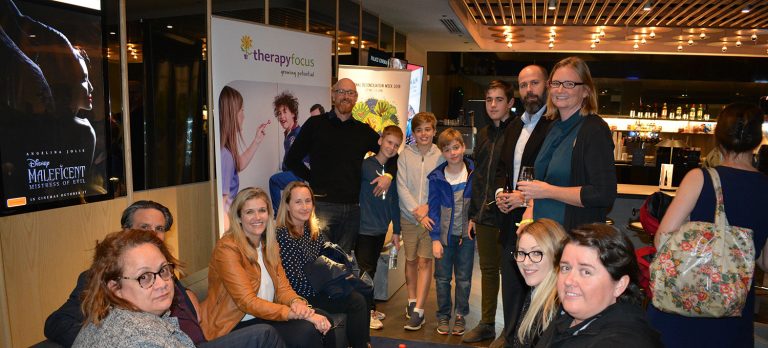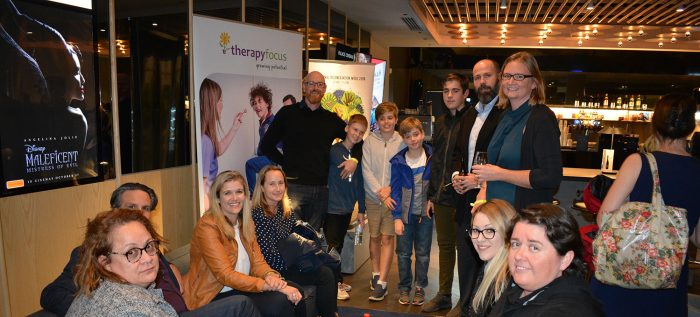 Before the screening Whadjuck/Ballardong Nyungar woman Sandra Harben provided a traditional Welcome to Country, explaining the connection between Aboriginal and Torres Strait Islander peoples, their land and culture.
The screening was held at Palace Cinemas Raine Square, where guests enjoyed state-of-the-art facilities including the lounge and rooftop terrace overlooking Yagan Square in Perth.
Thank you to Zenith Insurance Services for their generous support, and to Palace Cinemas for providing complimentary popcorn for guests.
To see more photos from the event visit the Therapy Focus Facebook page. For more information about National Reconciliation Week visit the Reconciliation Australia website.
The film 'Gurrumul' is available for purchase on disc and digital.
Events and Training
Discover upcoming events and training at Therapy Focus.