From wheelchair to walking
12 months ago 9 year-old Jaydan was completely dependent on his wheelchair and only just learning to stand independently. Today, he's walking around the classroom and dancing through his physiotherapy sessions.
Jaydan has complex congenital heart disease, Di George syndrome and chromosomal deletion. This affects Jaydan's ability to breathe and as a result he has constant oxygen support via nasal prongs or a face mask.
Over his life Jaydan has undergone several corrective surgeries to increase the blood flow between his heart and lungs. With his most recent surgery just last year, Jaydan has been doing intense rehab with his Therapy Focus Occupational Therapist Alix Combe and Physiotherapist, Nicole Massey.
"Jaydan is continuing to do weekly therapy sessions to build his strength and endurance," said Alix
"He's now able to walk far enough without his walker that he can deliver his finished work to his teacher for marking. This is a huge milestone for Jaydan. Everyone is very impressed with him."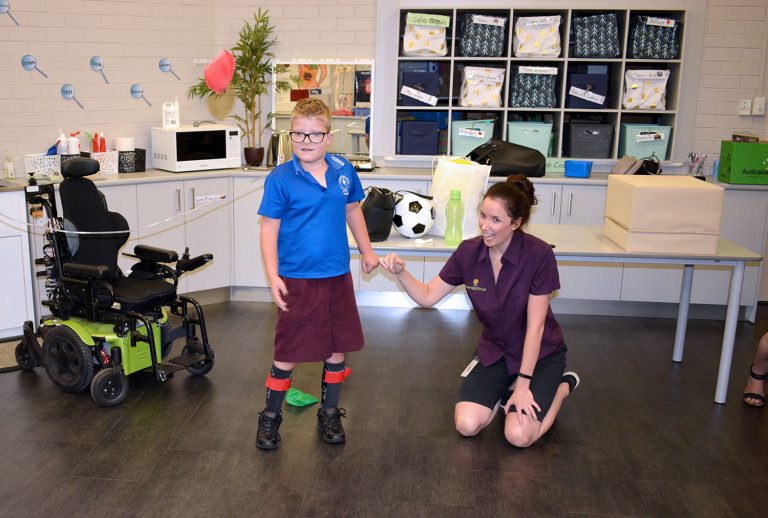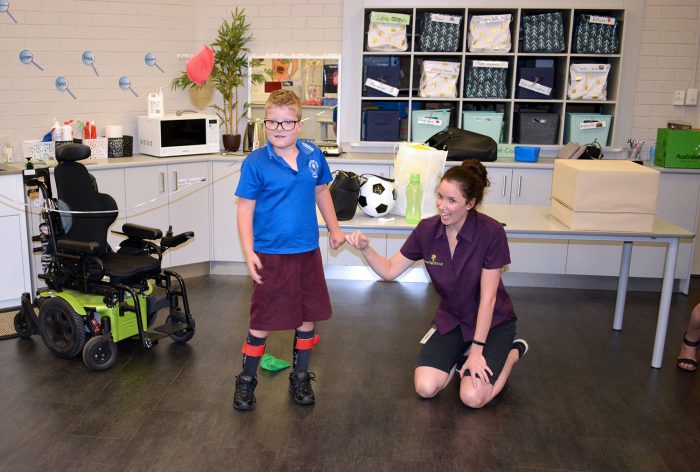 Pictured: Jaydan and Therapy Focus Occupational Therapist Alix Combe.
Jaydan's amazing progress in walking independently is largely a result of all his hard work doing his physiotherapy program during the summer holidays.
"Jaydan didn't have a summer break, he kept on working hard" said Nicole
"In October 2017 Jayden was able to walk 80 meters in 6 minutes with his walker. Jaydan has been extremely motivated to increase his ability to walk further, and after lots of hard work with his therapy team and family, in January 2018 he doubled his previous distance, walking 160 meters in 6 minutes."
"Jaydan's favourite thing to do at the moment is to put on his Michael Jackson playlist and show off his dance moves as he walks around the room, a feat that would not have been achievable a year ago."
Jaydan's new found independence has been great news for his family too, as he is now completing more daily activities independently.
"His progress with walking has been amazing," Jemma said.
"School is much easier for him when he's more mobile. While he's still got a long way to go, we're excited to see him continuing to make such amazing progress."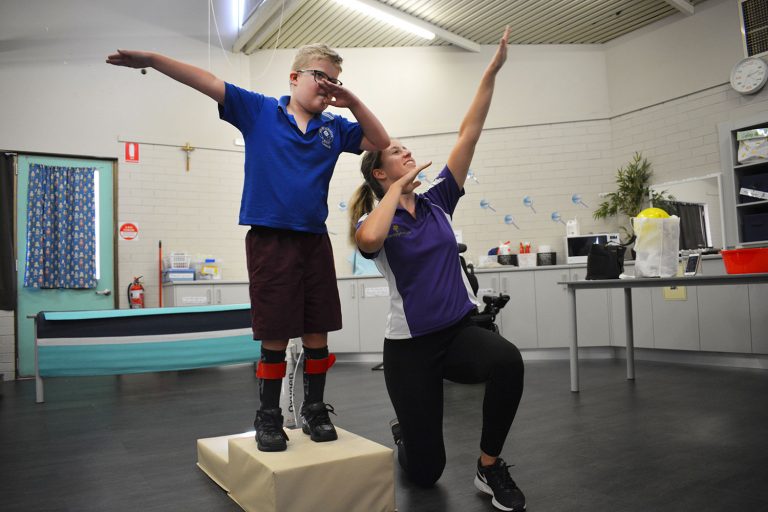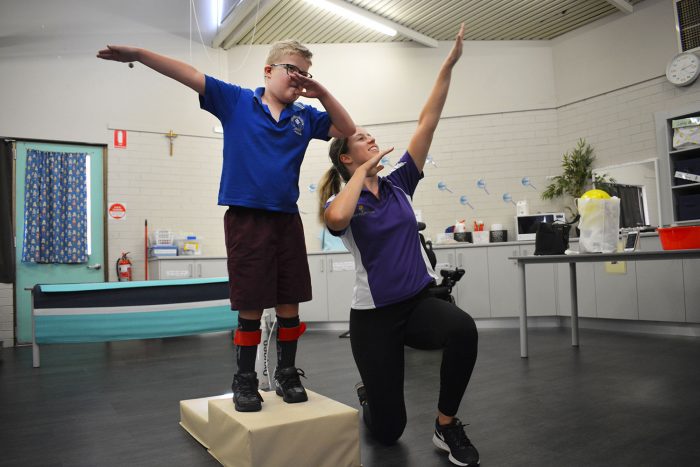 Pictured: Jaydan and Therapy Focus Physiotherapist Nicole celebrating a successful stair climb.
Physiotherapy Services
Learn more about Therapy Focus' comprehensive therapy services to support the development of movement and mobility.