Drumming up teen social skills
Therapy Focus' Drumbeat group is helping teenagers with disabilities connect with one another and develop their social skills through the power of drumming.
Weekly group sessions held at Therapy Focus' Kwinana office have seen participants use hand drumming combined with behavioural therapeutic principals to achieve their therapy goals.
Group facilitator, Occupational Therapist Shonali Sullivan, explained how the group is helping teens work on a wide range of skills.
"We've adapted the highly acclaimed DRUMBEAT Program to give teenagers the opportunity to improve their social networks by developing specific skills such as initiating conversations, understanding social rules and expectations, and maintaining a conversation," Shonali said.
"The engagement we've had from the teenagers and the feedback from parents has been amazing. Over the 10 week program we've seen huge improvements in their emotional regulation and self-esteem."
14 year-old Matthew has autism and experiences anxiety around peer interaction and developing friendships. Mathew's father Michael said that the Drumbeat group had been a great help to his son in terms of improving in these areas.
"He's loved Drumbeat since the very first session and looks forward to it every week. He's interacting with the other teenagers in the group without needing to think twice and is making some great connections."
"As he's progressed through the sessions he's been growing in self-confidence and taking more initiative to interact with those around him."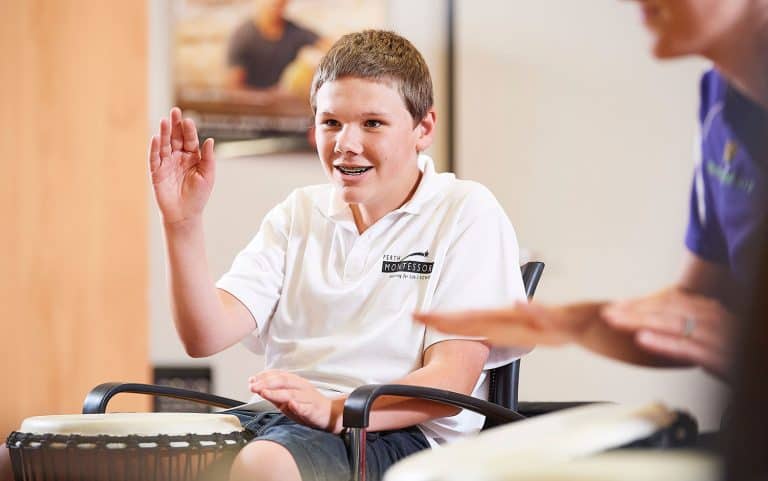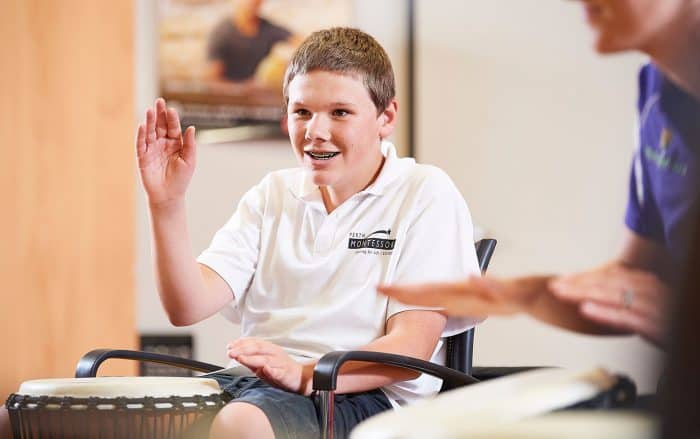 Pictured: Matthew Prause taking part in a Drumbeat group session.
Another participant, 18-year-old Lachlan, explained how the group is helping him in his transition from high school.
"Now that I'm not at school any more I don't have as many opportunities to practice my social skills, which is a big goal my occupational therapist and I have been working on. Drumbeat gives me an opportunity to do that and it's also really fun," Lachlan said.
"My goal is to work in the entertainment industry so it's important that I get more confident in speaking with other people and even doing public speaking."
With social skills and communication such a pivotal part of being a teenager, Shonali explained that Drumbeat is helping the teenagers on their way to mastering peer interactions.
"Being a young adult brings many challenges, whether it be in high school, employment or any other environment," Shonali said.
"By taking part in our Drumbreat group it is hoped that the participants will be better equipped to take on challenges, handling them with a new found confidence."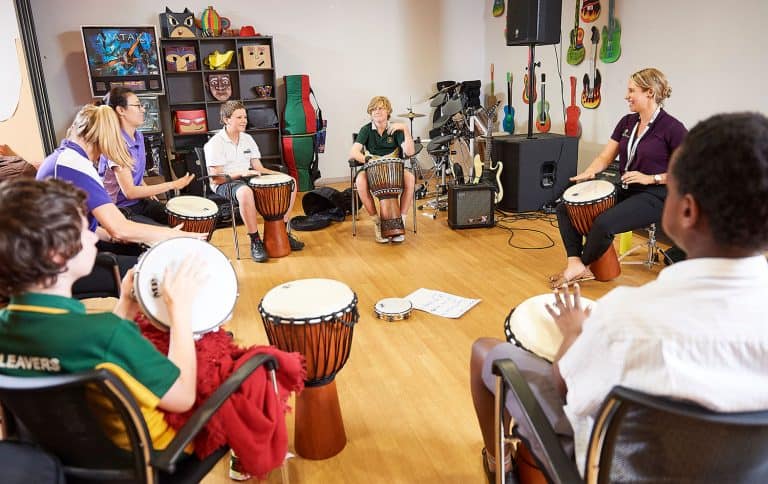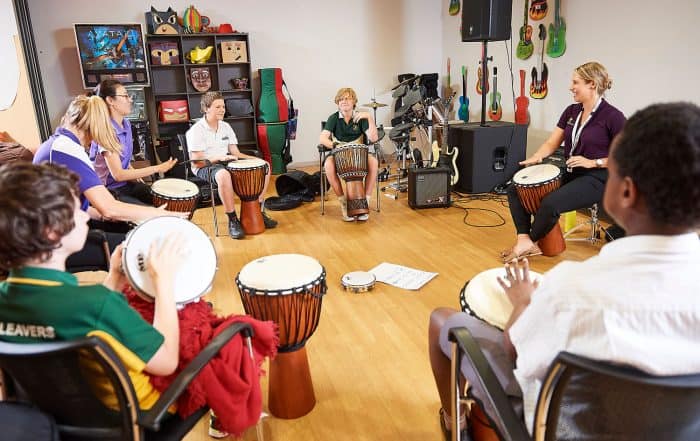 Pictured: Occupational Therapist Shonali Sullivan (R) facilitating a Drumbeat group session.
Teenagers and Young Adults
We offer comprehensive therapy services for teenagers with Autism Spectrum Disorder, intellectual, neurological and physical disabilities.