David's breathing easy with speech pathology
As a 7 year-old, David Barker, who has intellectual disability, was non-verbal and showing no progress towards reading and writing milestones.
With communication and daily living a constant struggle, David's mother Dawn accessed speech pathology services for David through Therapy Focus Speech Pathologist, Danielle Cottam.
"When we started with Danielle she told us it would be a long journey" Dawn said.
"We started slow and gave everything Danielle suggested a try. She worked with us on different communication devices and left us with homework to do between sessions. She also worked closely with David's school to ensure he was always being supported and challenged to reach his goals."
When David was 8 years-old he started saying 'mum', 'dad' and some other basic words. We couldn't believe the progress he'd made.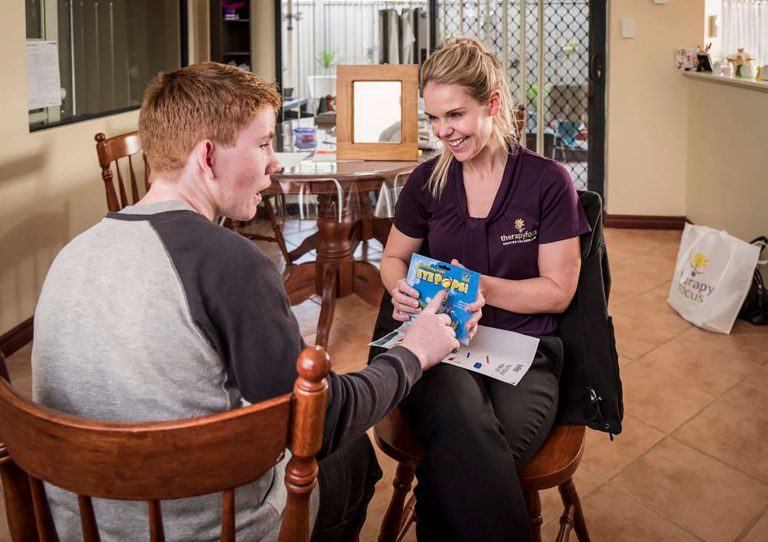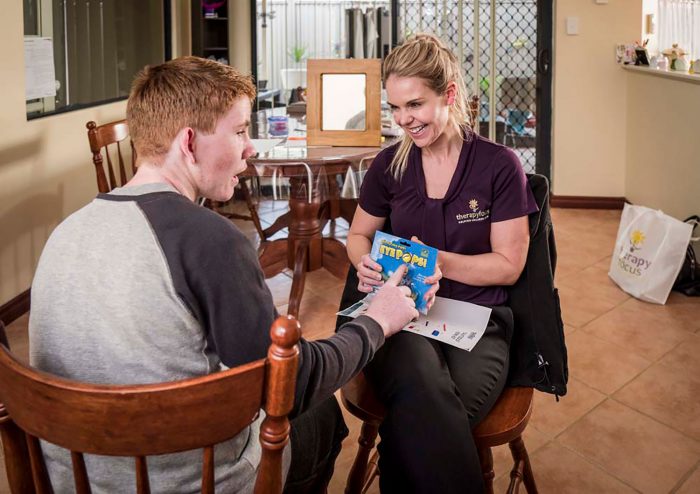 Pictured: David with Therapy Focus Speech Pathologist, Danielle Cottam.
David turns 16 this year and has continued to advance above and beyond expectations.
Now able to read and write, David is undertaking a TAFE course in agriculture through his school and using his holidays to gain important office skills by volunteering with The Good Samaritans.
"David is incredibly motivated to reach his goals," Danielle said.
"We've recently been working on literacy skills and breath support for speech. Improving his diaphragmatic breathing allows him to speak full sentences without pause. On top of this, by focusing on his speech-sound activities with apps and phonological awareness tasks, David has had great improvements in his speech and spelling skills."
Having watched Danielle and David work together for eight years, Dawn is more confident than ever that her son is headed for a bright future.
"David is now in a position to be enjoying high school and we're confident that he's being set up for success when he graduates," Dawn said.
Danielle isn't just the Therapy Focus person, she's like a part of our family. It's not just David who's being supported, his progress makes daily living so much easier for our whole family. We're so thankful for her support, none of this would be possible without her guidance.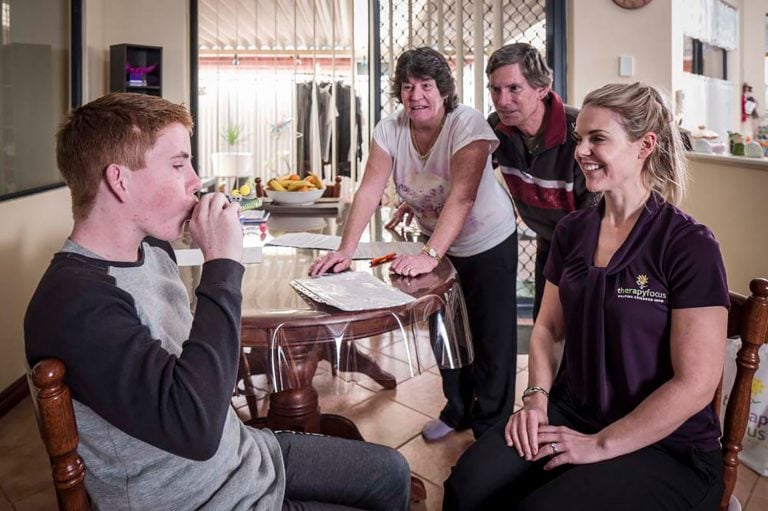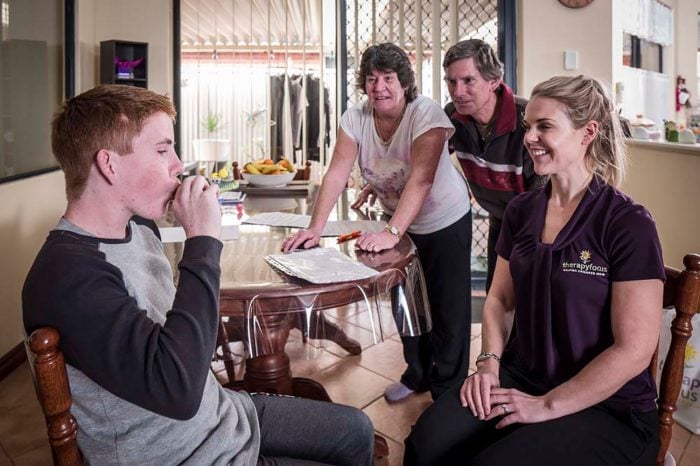 Pictured: David practising breathing exercises with Speech Pathologist Danielle Cottam while his parents Dawn and Paul watch on.
Specialist Support Services