Ben Tries to Fly launches from Perth Town Hall
Thursday 24 August saw the annual Therapy Focus Art Competition culminate at Perth Town Hall with the launch of the milestone 10th title in the Help a Grow Storybook Series; Ben Tries to Fly.
From over 4,000 artworks submitted by students across Western Australia, 20 winners were selected and published as illustrations in the rhyming storybook written by Therapy Focus Social Worker Eddie Drury.
Eddie explained that the story encourages all young people to celebrate the unique talents and abilities of every individual.
"Ben Tries to Fly, is about two best friends, Ben and Tim. When Ben gets carried away trying to fly, Tim reminds him of what's really important," Eddie said.
"Having the book illustrated by so many outstanding young artists has been a privilege. It's great to see the key message of inclusion being so eagerly embraced."
Therapy Focus Board Chair Fiona Payne joined Eddie in celebrating the winners by awarding each student with their framed original artwork, a copy of Ben Tries to Fly and a prize pack courtesy of event sponsors.
A complimentary copy of Ben Tries to Fly will be provided to every primary school in Western Australia thanks to generous support from Art Competition Principal sponsor, The Stan Perron Charitable Foundation. Generous support was also provided by Gateway Printing and Commonwealth Bank.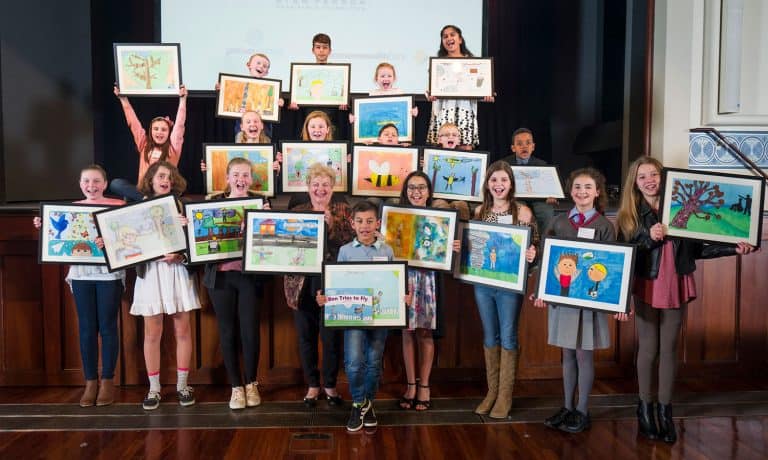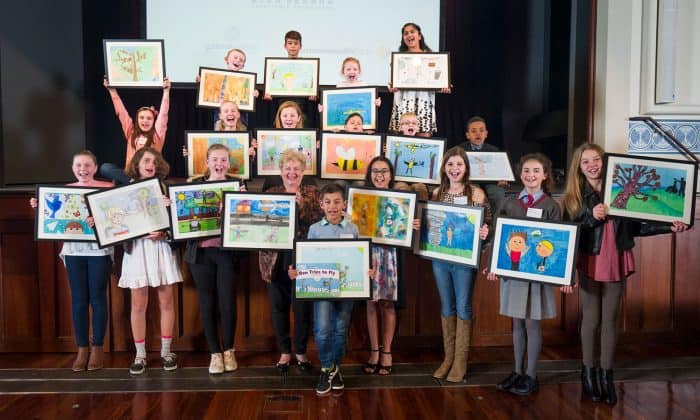 Pictured: The winning students with their artwork at the launch of Ben Tries to Fly.
School Aged Therapy
Support for children with disabilities and developmental delays as they progress through primary school.