Andrew Joins the Celebration
Josephine Chong could not be prouder of her son Andrew, who recently stepped outside his comfort zone to attend his cousin's engagement party.
20-year-old Andrew is diagnosed with Autism Spectrum Disorder and while he loves going out into the community and being around people, he also likes routine and knowing what to expect.
So when Andrew was invited to his cousin's engagement party, the family started preparing Andrew for a new experience with help from his therapy team.
"It was something very different for Andrew. It was a new environment with new people and lots happening," Josephine said.
"I prepared him by using his communication device to explain that we would be going to a party the day before the event and just before we left the house."
"Once we got there we found an area with fewer people so that Andrew could relax when he needed to. He would go out into the party, but then come back to the quieter area when he wanted."
"We couldn't stay for the whole night, but we stayed for a few hours and had a great time celebrating with our family."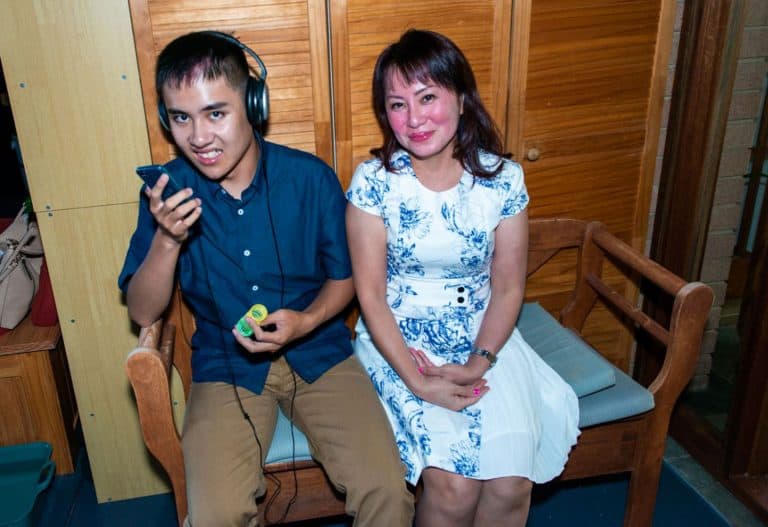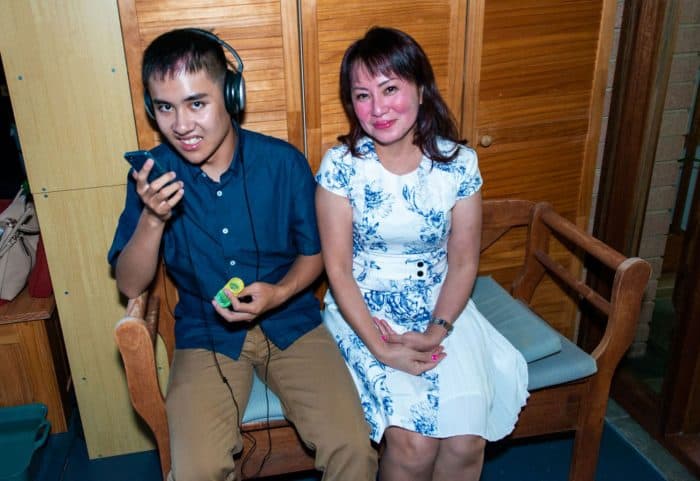 Pictured: Andrew and his Mum Josephine find a quiet corner at the engagement party.Josephine said she wanted to share her son's story to encourage families and people with disability to take part in positive experiences.
"My husband and I were so happy to be included with the whole family and Andrew had the opportunity to socialise at his cousin's special occasion."
"The most important part is that he was exposed to a new environment and met new people."
Andrew's Therapy Focus Speech Pathologist Erica Daneel was delighted to hear that the family could enjoy the special event.
"Josephine was so proud of how well Andrew coped with this new experience," Erica said.
"She was able to support Andrew by using a range of strategies she discussed with the therapy team before the event, which helped support their success."
"We know how important it is for our customers and their families to be included in these events and are thankful to Josephine for sharing her story and being such a strong advocate for her son."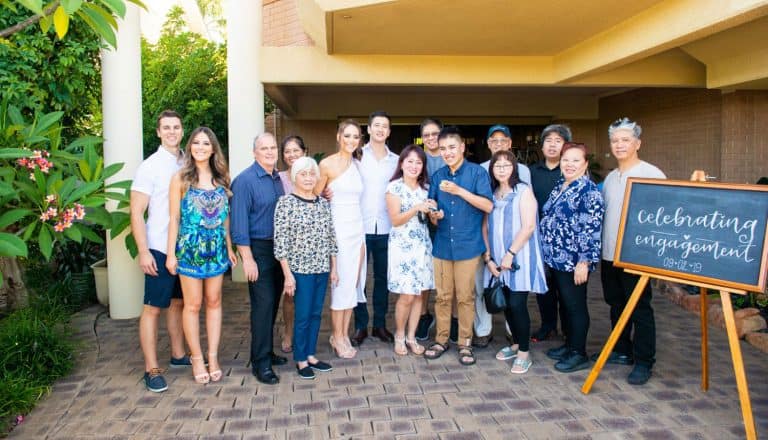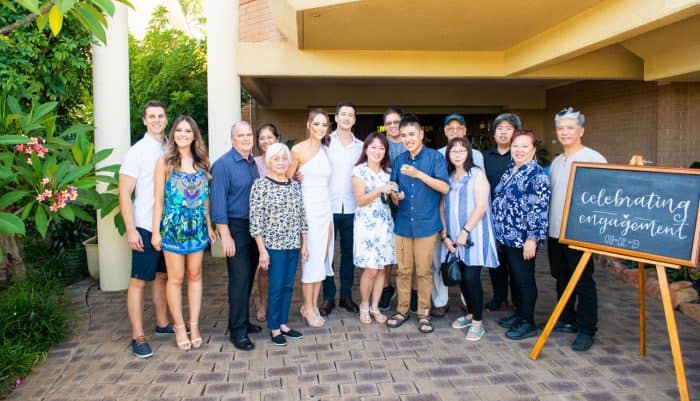 Pictured: Andrew with his family.
Share your story!
Each month we feature the story of a Therapy Focus customer who has achieved a goal, been an inspiration to others, or done something amazing.
Send your story to [email protected] and we'll share it on our website, in our e-newsletter and via our social channels (if that's ok with you!)
In need of autism services?
Therapy Focus provides comprehensive therapy services for children and adults with Autism Spectrum Disorder.