We're turning 25 and you could WIN!
July 2023 marks 25 years since Therapy Focus first began.
From humble beginnings as a school-aged therapy program outsourced by government, Therapy Focus has grown to become Western Australia's leading provider of therapy services for people with disability.
In celebrating this important milestone, over the next six months we will look back on our colourful history, acknowledging the people and events that helped shape our organisation.
Follow us on Facebook, Instagram and LinkedIn as we take a trip down memory lane, sharing pictures, facts and figures from the Therapy Focus archives.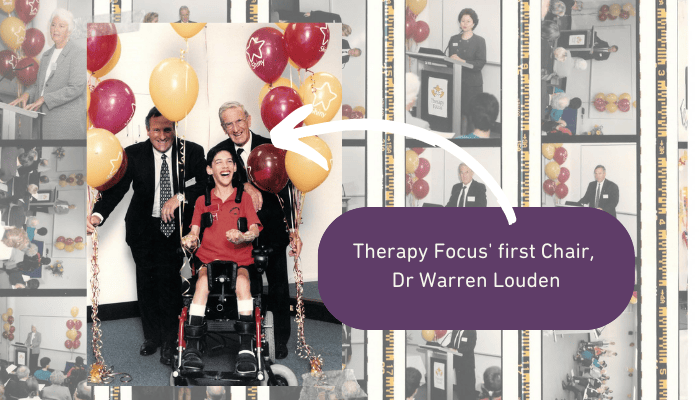 Share a memory and WIN!
Since establishment in 1998, Therapy Focus has worked alongside thousands of Western Australians, sharing the journey as your partner in therapy.
People are the lifeblood of our organisation, and so to celebrate our Anniversary we're inviting past and current customers, staff and stakeholders to wish us a Happy Birthday and share their memories of Therapy Focus in a short video message.
And there are prizes to be won! Our three favourite video messages will win:
$300 Eftpos Gift Voucher
$200 Outback Splash Voucher
$100 Sensory Tools Australia Voucher
Instructions and competition terms and conditions can be found via the button below.
Submissions close Sunday 16 July 2023, so grab your phone, get creative and start filming!