2019 WA Disability Support Awards
This year Therapy Focus was proud to sponsor the WA Disability Support Awards and recognise those who provide the highest standards of support to WA people living with disability.
A group of Therapy Focus representatives, including CEO Angelena Fixter and Board Directors Tony Vis and Amanda Reed, attended the awards ceremony held in May at Crown Perth. The Honourable Kim Beazley AC, Governor of Western Australia and the Honourable Stephen Dawson MLC, Minister for Environment and Disability Services, were also in attendance to help award winners.
Therapy Focus' Communication Matters Team attended the event as nominees for the Excellence in Innovation Award, as well as Executive Manager Ruth Lee, who was selected as a finalist for the Excellence in Leadership Award.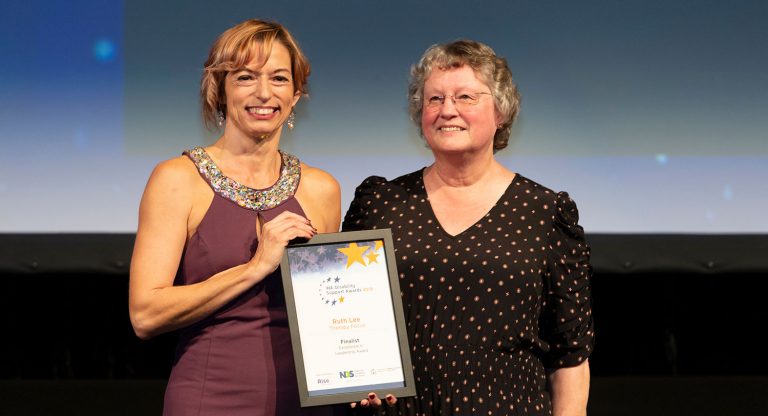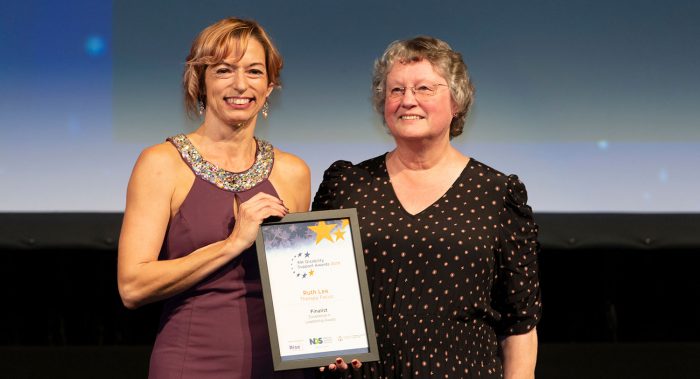 Pictured: Therapy Focus Executive Manager, Ruth Lee accepting her award from Rise Network CEO, Justine Colyer.
CEO Angelena Fixter said it was a fantastic event and congratulated the nominees for their achievements.
"Although Ruth and the Communication Matters Teams were not winners on the night, they are certainly winners in our eyes. I'm sure I speak on behalf of us all at Therapy Focus when I congratulate them for the work that they do."
Therapy Focus' General Manager of Clinical Services, Theresa Pastor, was delighted to present the Excellence in Advocacy and Rights Promotion Award to Janis Turnbull from One2One, saying that it was more important than ever to support people with disability to understand their rights.
"With choice and control at the heart of NDIS reforms, we must support people with disability to advocate for their own interests and explore opportunities available to them."
Thanks go to National Disability Services and the Department of Communities for hosting an event that acknowledges the breadth of talent, knowledge and experience within the WA disability sector.
For more information, including a full list of winners visit the WA Disability Support Awards website.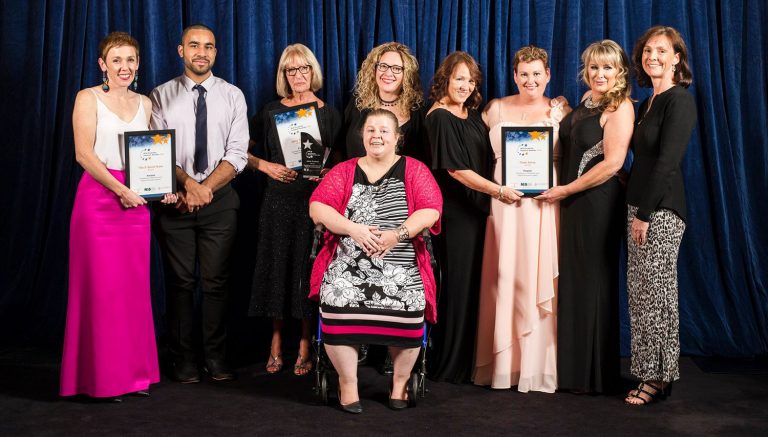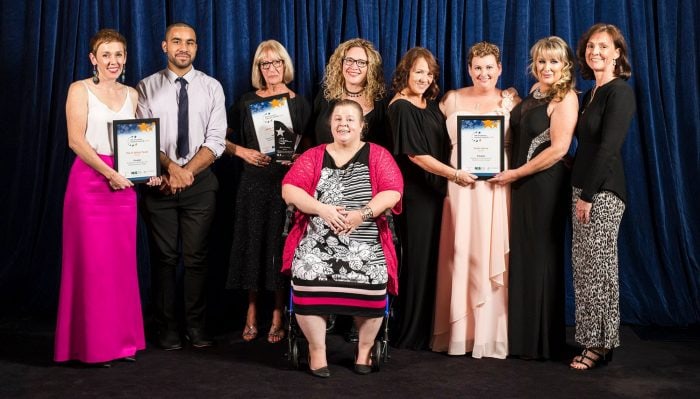 Pictured: Therapy Focus General Manager of Clinical Services, Theresa Pastor with award winner, Janis Turnbull (third from left) from One2One and finalists.
Events and Training
Discover upcoming events and training at Therapy Focus.