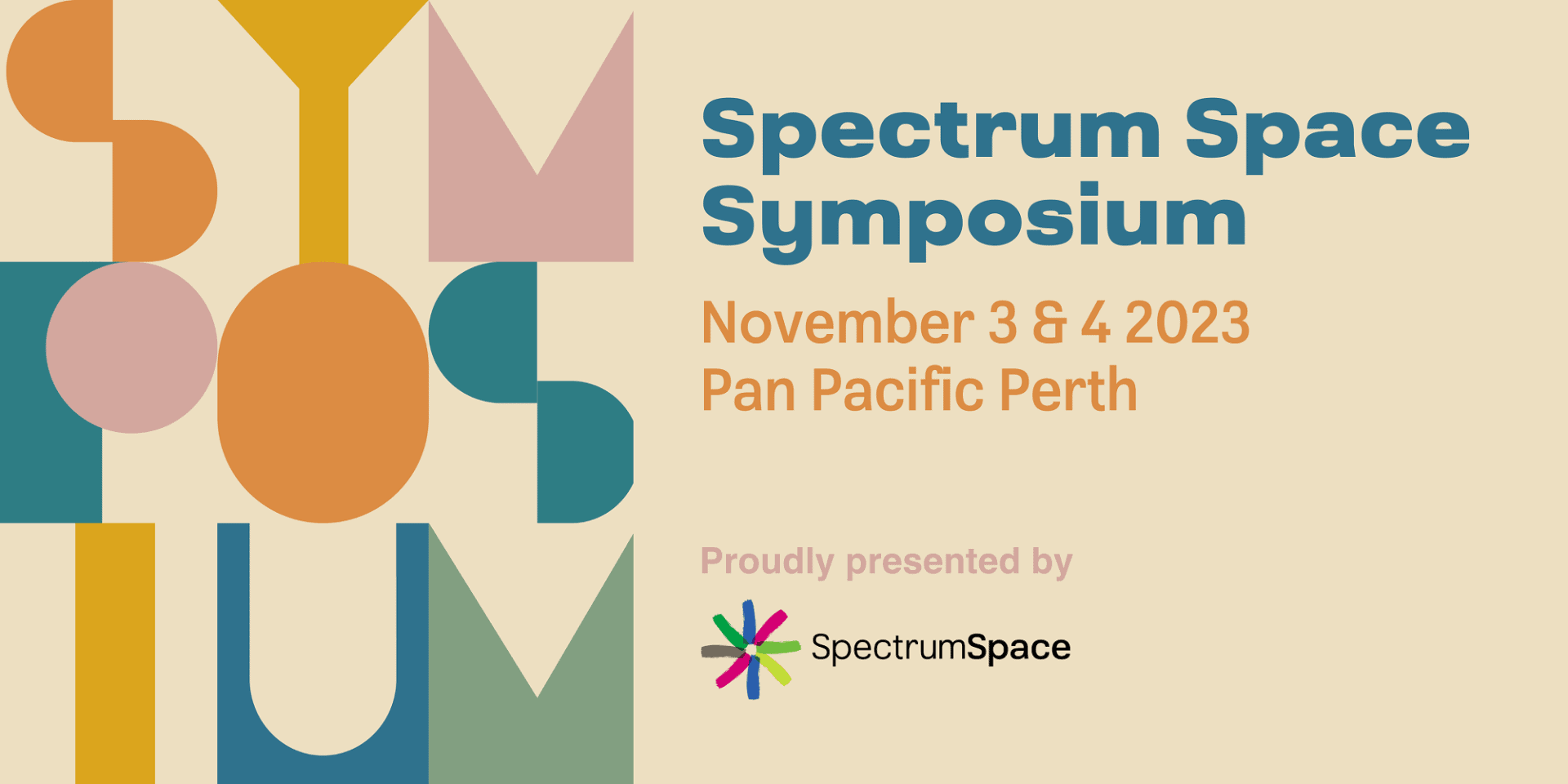 Therapy Focus is proud to sponsor this year's Spectrum Space Symposium - a signature event for anyone with an interest in autism, its opportunities and challenges.
Taking place across one and a half days, the Spectrum Space Symposium is a unique annual event in Western Australia, featuring inspiring local and national thought-leaders in the field of autism, including those with lived experience. Presentations will include keynote and breakout sessions on a wide range of topics designed to inform, inspire and engage.
This year's event includes an Inclusive Education Masterclass in partnership with inclusionEd, which will cover a range of relevant topics for educators supporting autistic students in the classroom.
Who should attend?
Anyone with an interest in autism including; individuals on the spectrum, family members, carers, allied health professionals, service providers, educators, researchers and students.
Why should I attend?
The Symposium provides an excellent opportunity to listen to the latest expert news and advice in the field of autism. You can connect with speakers, local service providers, educators and other attendees who might have similar experiences to your own. It is a rare opportunity to meet and network with people with diverse experiences and expertise, all in one place.