AAC Training for Undergraduate and New-to-sector Speech Pathologists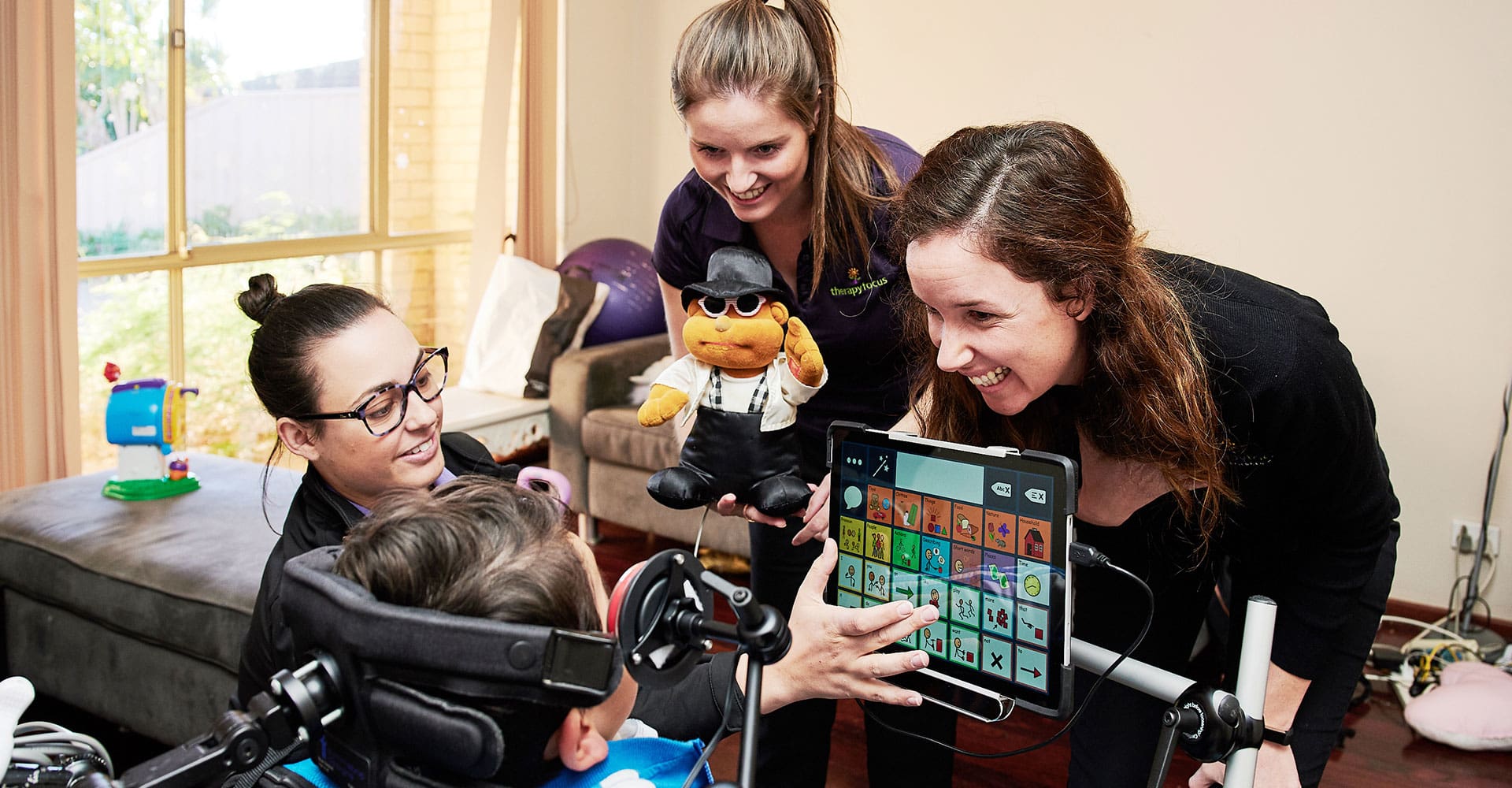 New to the disability sector?
Want to develop your skills in AAC?
We can help.
Augmentative and Alternative Communication (AAC) is a way of communicating that enhances or replaces speech. While many people with disability rely on the use of AAC systems, undergraduate speech pathologists receive limited training in AAC and may not have the skills or confidence to provide the most effective communication solutions for the people they work with.
Increase your knowledge and skills in AAC at our 5-week workshop series for undergraduate and new to sector speech pathologists.
Course content
Week 1: Saturday 30 January
Understand the significance and effect of communication ability on daily functioning
Define complex communication needs and AAC
Identify and describe key considerations for AAC
Introduction and general questions regarding the use of AAC
Week 2: Saturday 6 February
Identifying appropriate assessments for AAC
Demonstrate awareness of features of AAC systems including the opportunity to have hands-on experience with various AAC systems
Week 3: Saturday 13 February
Strategies and principles of AAC intervention
Understand the principles of intervention
Develop knowledge of prompting hierarchies
Week 4: Saturday 20 February
Examination of case studies
Goal setting for AAC
Week 5: Saturday 27 February
Understanding the NDIS and assistive technology processes
Interpreting AAC/assistive technology plans
Application writing
Pricing
$400* for full 5 weeks
$250* for weeks 1-3 only
Option to add-on weeks 4 and 5 for $60* per session after completing weeks 1-3.
*Plus booking fee.
Register now
Places are limited. Book by Friday 15 January 2021 to secure your place.
For more information about course content and training outcomes, contact Alison Milton on 0448 881 702 or email [email protected]