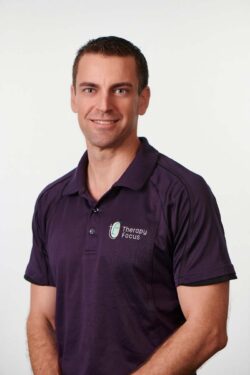 Martin graduated from Curtin University with a Master's in Dietetics. He has worked in the Elite Sports field as well as in chronic health care management and paediatrics prior to starting with Therapy Focus in 2018.
Martin has a passion for supporting people with disability at mealtimes. He is part of the Mealtime Management assessment team and provides transdisciplinary assessments and interventions. His interest also lies in supporting enteral feeding including blended feedings. Martin is a strong advocate for the transdisciplinary approach to support our customer's needs and is dedicated to assisting his team to provide high-quality therapeutic interventions.
Away from work Martin spends his time with his young family and is interested in all aspects of health and wellbeing. Martin is a keen runner and cyclist and an avid Aussie rules fan.